Wednesday, November 26, 2014
Final Image Preview
Start working by opening in Adobe Photoshop CS4 a space photo like this one:
Monday, November 24, 2014
In this Photoshop tutorial you are going to learn how to create a realistic outer space galaxy background with an astronaut that seems lost in space. The photo manipulation is inspired by space inspired movies like Gravity, Space Odyssey, Moon and so on. You will learn how to create a galaxy background by adding lots of outer space elements like meteorites, comets, universe lights, star dust and many other that will help you create a realistic feel.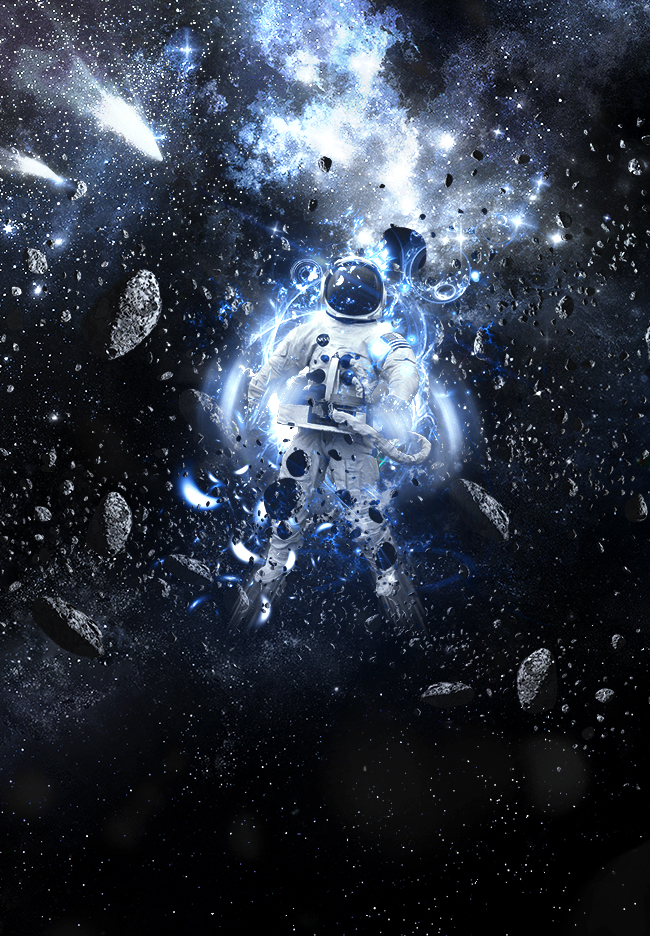 You will Learn how to do this fantasy photo
manipulation with mythological goddess – learn, how to create dark themed background by using only two stock photos, how to add dramatic effects with particles and how to make depth of field in your work
. Sounds interesting? Check it out!
What you'll be creating
Valkyrie is one of a host of female figures who choose those who may die in battle and those who may live. To create it you will start from making background. Next, you will add model with all props of goddess. Finally, you will finish it up with nice particles effect and coloring. You'll need Photoshop CS5 or newer to follow this tutorial.
Sunday, November 23, 2014
In retouching you see this quite frequently, whether you're using seamless paper, vinyl, a fabric hanging or a purpose built infinity cove, it's going to get dirty. You have a couple of options, one is to check out some reviews on Amazon for handheld vacuum cleaners and have your assistant scoot around with it between shots.
The other more sensible option, which we'll cover here, is to solve it in post, in this case using
Adobe Photoshop
. It isn't difficult of course to clone out the odd scuff mark, but when you have hundreds of dirt marks or creases you need a slightly more heavy duty solution, and simply blurring can bring its own problems.
In this case I've already tidied up the floor, now it's time to clean up the background.
Tutorial Resources
The following assets will be needed to follow this tutorial.
Making of Cyborg Final Preview